How to Play Baccarat at the Baji Casino
In order to start playing Baccarat for real money on our Baji online betting in India, you need to take a few steps. Firstly, you need to create a Baji account and then recharge it at the online cashier. After that, you can start playing Baccarat, but if you don't know how to do all this, then check out our detailed guide below.
1

Create Baji Account

You can register on the Baji India website using any convenient device. Next, start the process of creating an account – for this, you need to click on the

"Baji Live Sign Up"

button on the top right side of our website. You will be asked to fill in the registration panel, which consists of two steps. In the first one, you need to enter your username and password, then confirm the password by re-entering it and select the currency from the list. Then proceed to the second step of registration where you will need to provide your full name, phone number and email address. Next, to complete the registration process, enter your 4-digit verification code in the appropriate field and confirm your desire to become a Baji customer.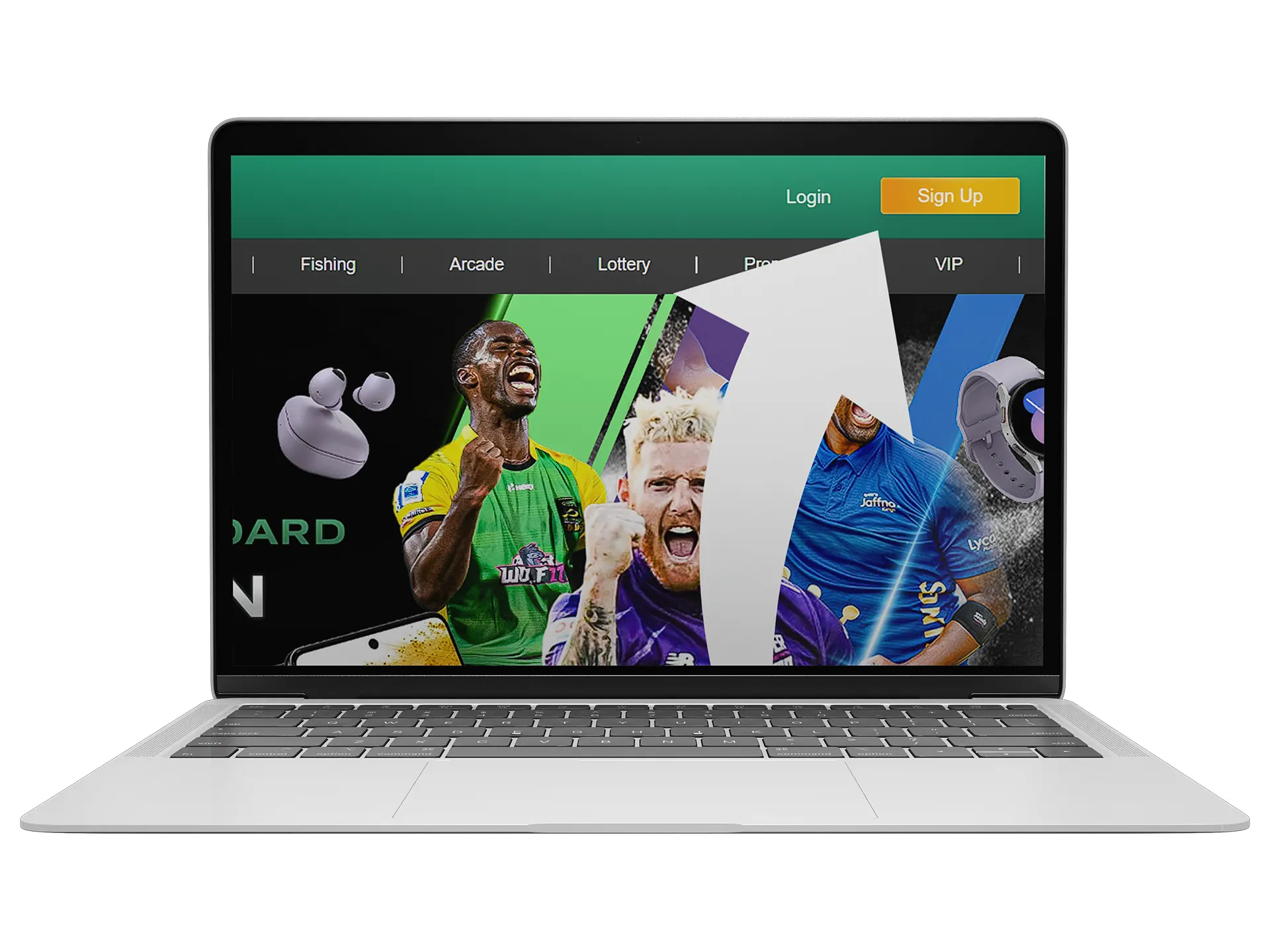 2

Top Up Account Balance

Once you have successfully funded your account, go to our online cashier by clicking on the yellow "Deposit" button in the top right corner of the Baji Casino website. A panel will appear in front of you, which contains many different deposit types, among which you should choose the most convenient one – for Indian users we offer UPI, Local Bank, USDT (TRC20) and Bitcoin as deposit methods. It is important to understand that each of the deposit methods has its own limits and conditions, which may or may not be convenient – study them all and choose the deposit method that will be most convenient for you. Here you need to specify the deposit amount, enter the details required for the operation, and confirm your desire to top up your account.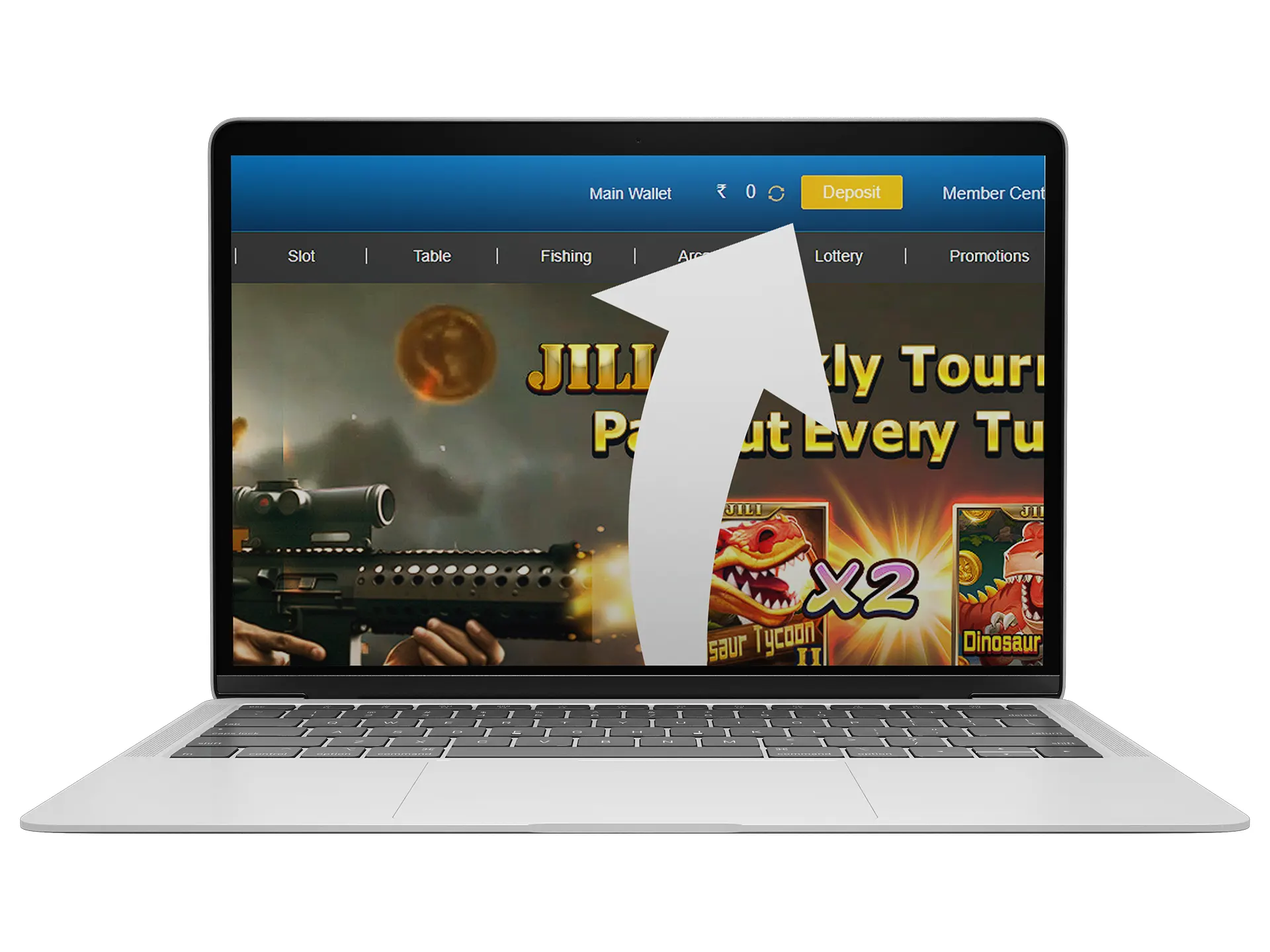 3

Start Playing Baccarat

After your deposit is credited to your account balance (usually within 2-5 minutes), you can start playing Baccarat for real money. It is also important to note that during the deposit process, you can get one of the two available welcome bonuses – to do this you need to indicate your desire to get one of them when making a payment. To start playing Baccarat you need to go to the "Table" or "Casino" section and enter the word "Baccarat" in the search bar. All available games will appear in front of you – choose the one you like the most and open it. Learn the rules and start playing.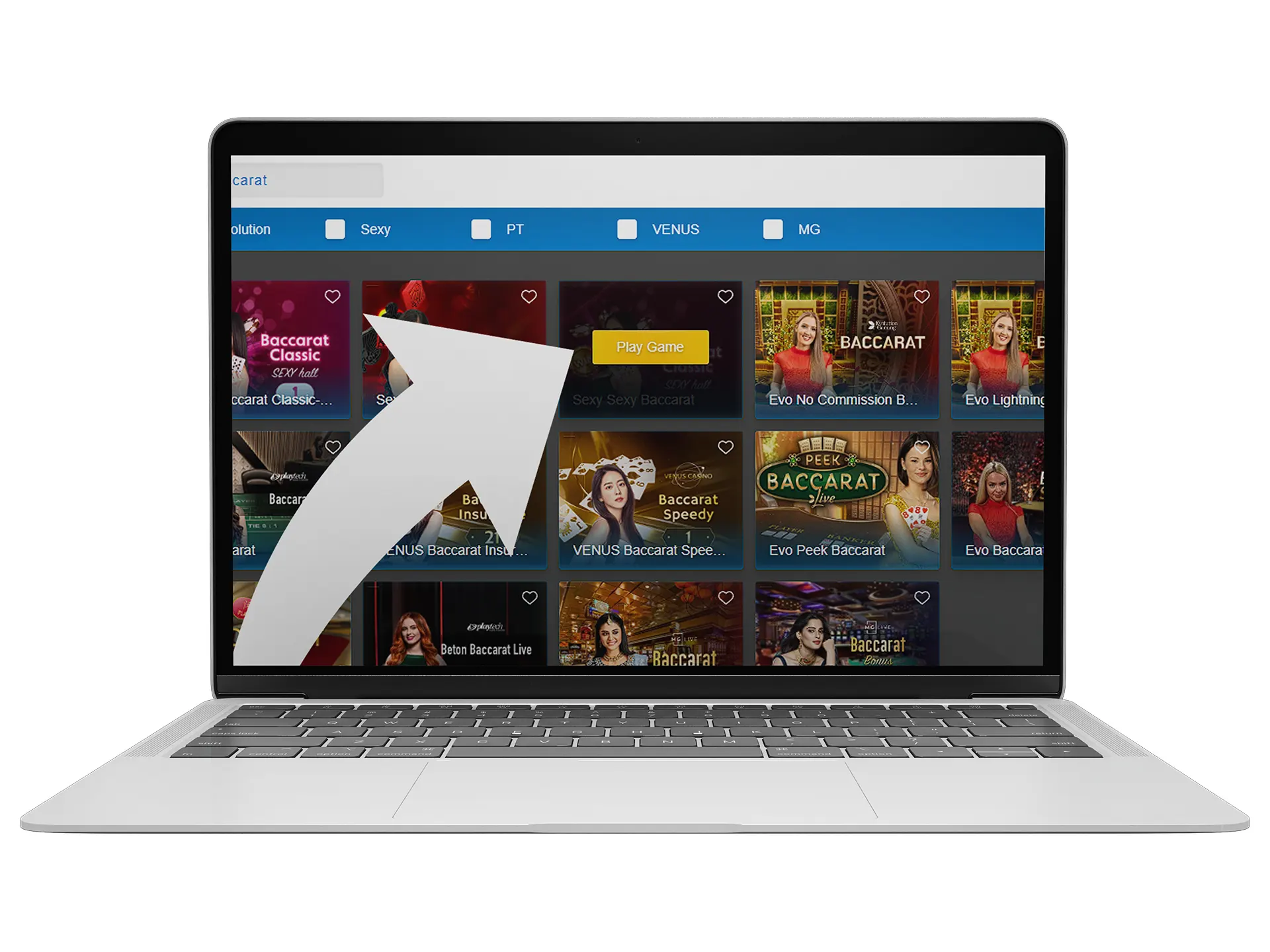 How to Play Baccarat with Baji Bonus?
As mentioned above, new Baji customers in India who wish to start playing Baccarat have the opportunity to receive one of two welcome bonuses for their gaming experience. Becoming a member of one of these offers is only possible after completing registration and making your first deposit. We are offering our customers a BDT 250 First Deposit Bonus and 25 % Live Casino & Table Cashback.
With a first deposit bonus of 250 BDT, you can get additional funds to play Baccarat and other Baji services. To activate this Baji bonus, you need to make a deposit of BDT 1,000 or more – you can get a BDT 250 bonus which will be available to play Baccarat and other Baji services.
Baccarat is one of the casino and table games included in the 25% Live Casino & Table Cashback promotion available to new users of our site. A deposit of at least 500 BDT is required to receive the bonus. You must start playing immediately on the day of deposit, as any losses made on that day will be taken into account when calculating the cashback amount. The refund amount will be added to your account balance at 12:30 of the next day (maximum reward is 1,777 BDT). It is also important to know that if you fulfil the wagering requirement of x10, you will be able to withdraw the cashback received.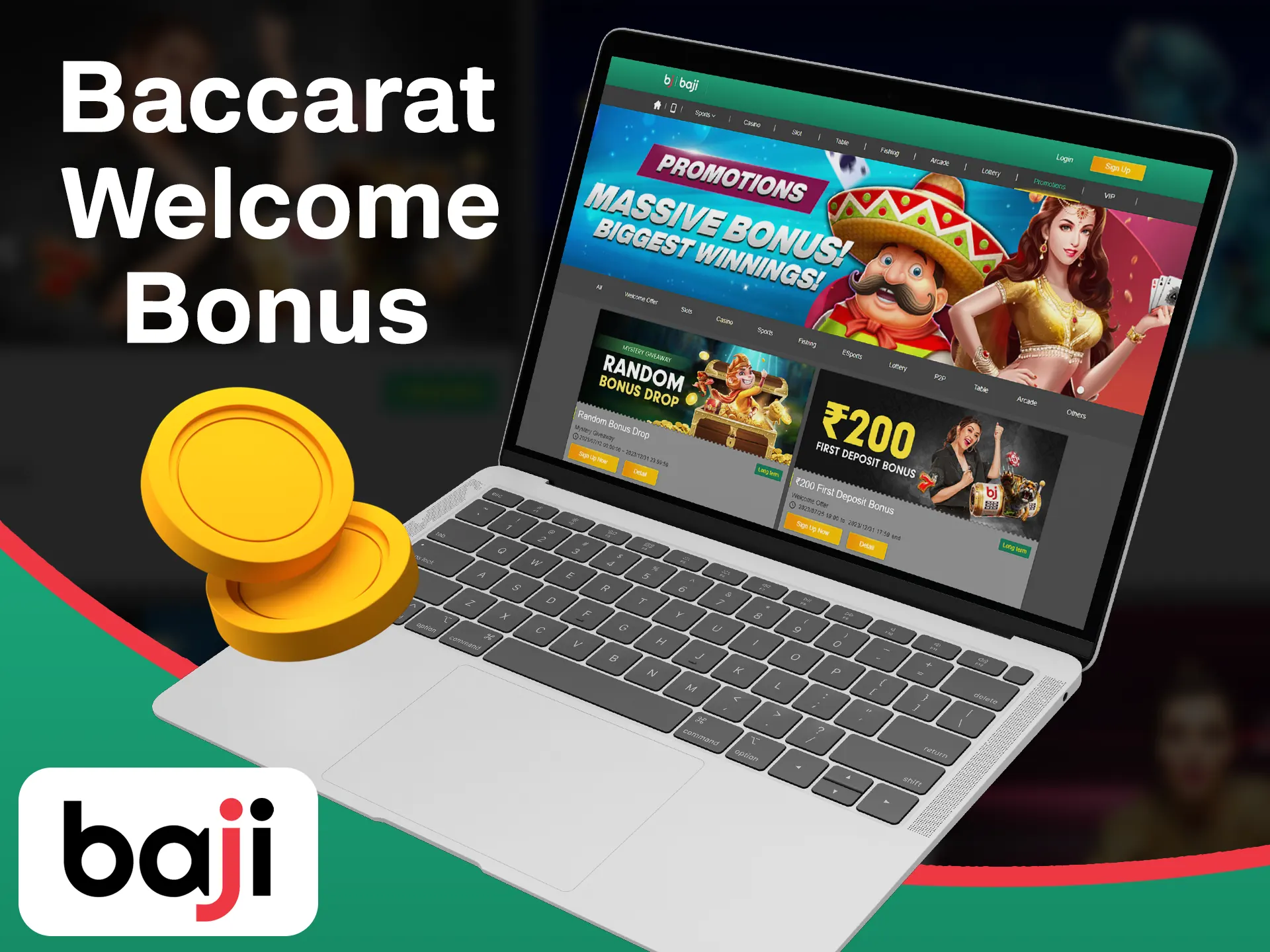 Types of the Game at Baccarat in Baji
As Baccarat is a game with a huge history that has travelled around the world, it's no wonder that it has had so many variations. People all over the world have added new rules to Baccarat and that's why you can play Mini Baccarat, Three-Card Baccarat, Baccarat Squeeze, Speed Baccarat and No Commission Baccarat on our Baji site in India today. Let's take a closer look at each of the varieties to better understand what they are.
Mini Baccarat
Mini Baccarat is a variation of the classic game of baccarat, characterized by simplicity and a faster pace. The game is usually played among just a couple of players. One of the main advantages of Mini Baccarat is the simplified gameplay, requiring less casino staff, which ultimately leads to faster rounds. The rules of the game are more straightforward, making it accessible to beginners and those looking for a more casual and less intimidating casino experience.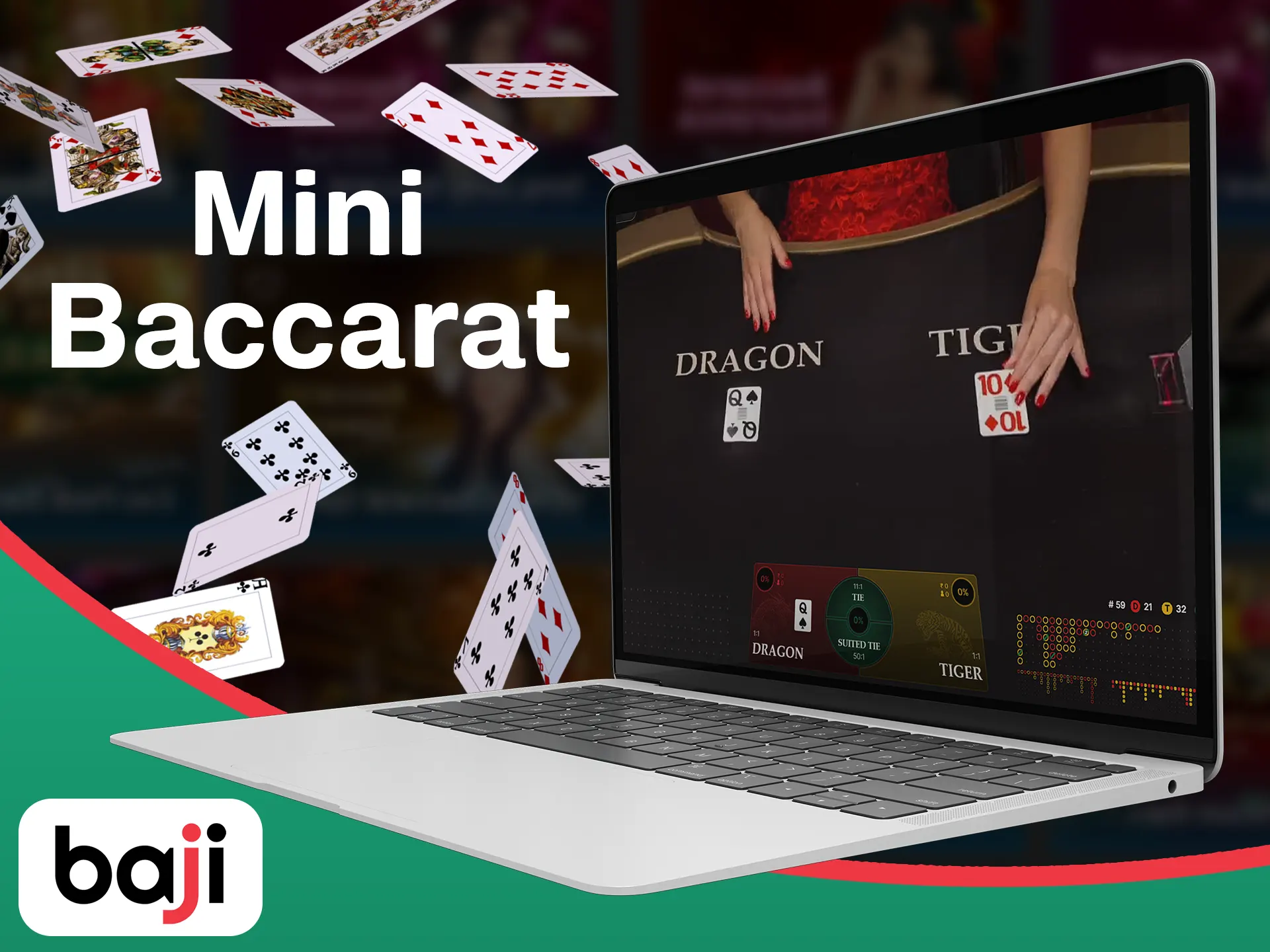 Three-Card Baccarat
Three-Card Baccarat is an exciting variation on the classic game of baccarat in which each player and the dealer are dealt three cards instead of the usual two. This unique twist gives the game an extra level of strategy and excitement. Betting options remain the same as in a standard baccarat game, including betting on the "Player", "Banker" or "Tie". The introduction of the third card opens up new opportunities for players to strategise and creates a dynamic gameplay that combines elements of baccarat with the thrill of three-card poker.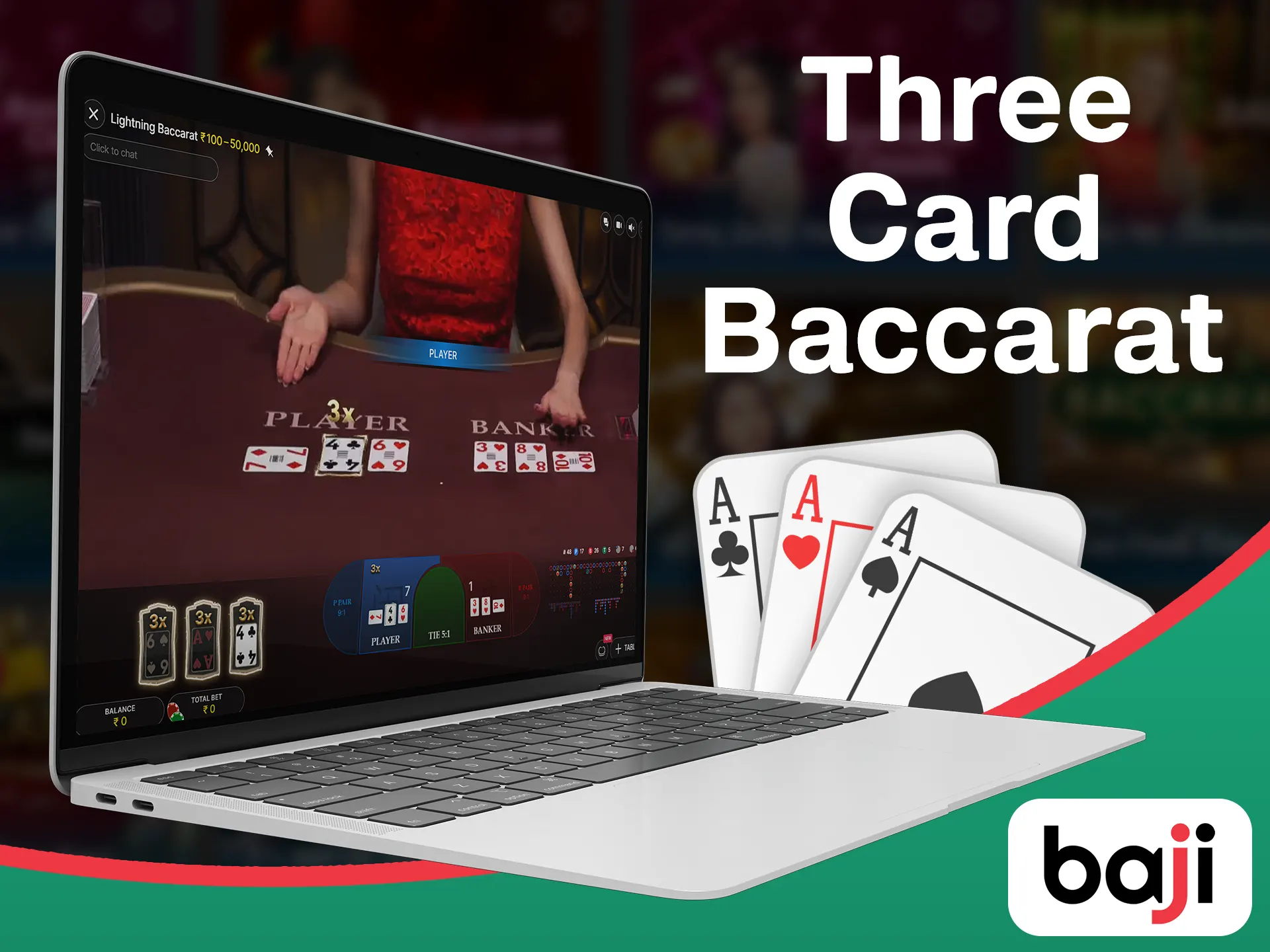 Baccarat Squeeze
Baccarat Squeeze is an elegant and tense variant of the classic game of baccarat, known for its ritualistic card-revealing technique. In this variant, the dealer slowly reveals the cards, slightly pinching and curling the edges of the cards, which creates an aura of anticipation and excitement among the players. The objective of the game remains the same, with participants betting on a "Player", "Banker" or "Tie". Baccarat Squeeze adds drama and intrigue to the game, making it a favorite among rich players who appreciate the theatricality of the card reveal and the opportunity to heighten the tension as they await the outcome of their bets.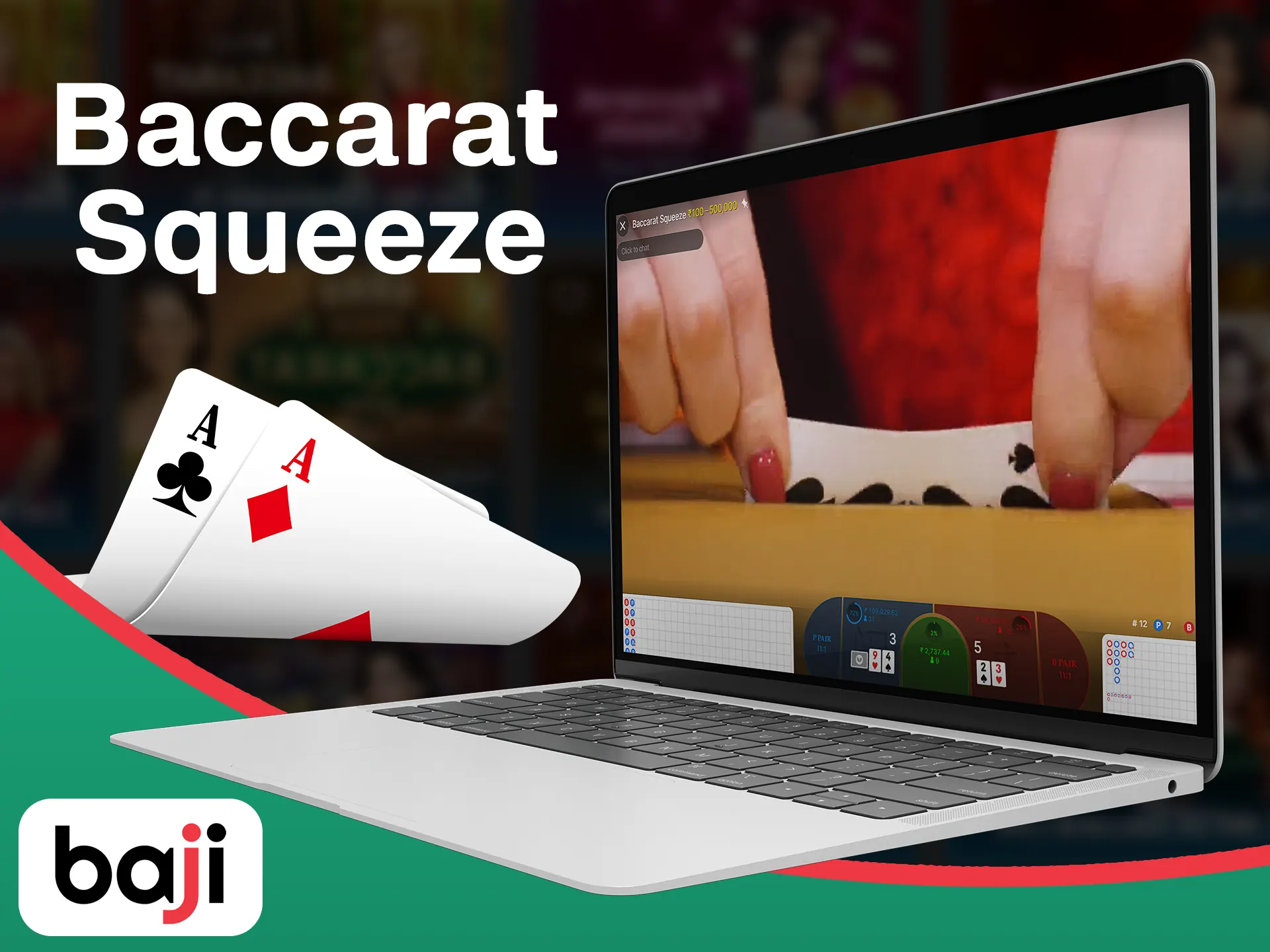 Speed Baccarat
Speed Baccarat is an adaptation of the traditional fast-paced Baccarat game, designed for players looking for fast rounds and quick results. In this version, the dealer takes a minimum of time to deal cards and determine results, greatly reducing the length of each game. The betting options of "Player", "Banker" or "Tie" remain the same, but the fast pace of play brings an element of excitement and immediacy to the gameplay. Speed baccarat is aimed at those who prefer fast, action-packed rounds, making it a popular choice among online casino games for those looking to maximize the number of games in a short period of time.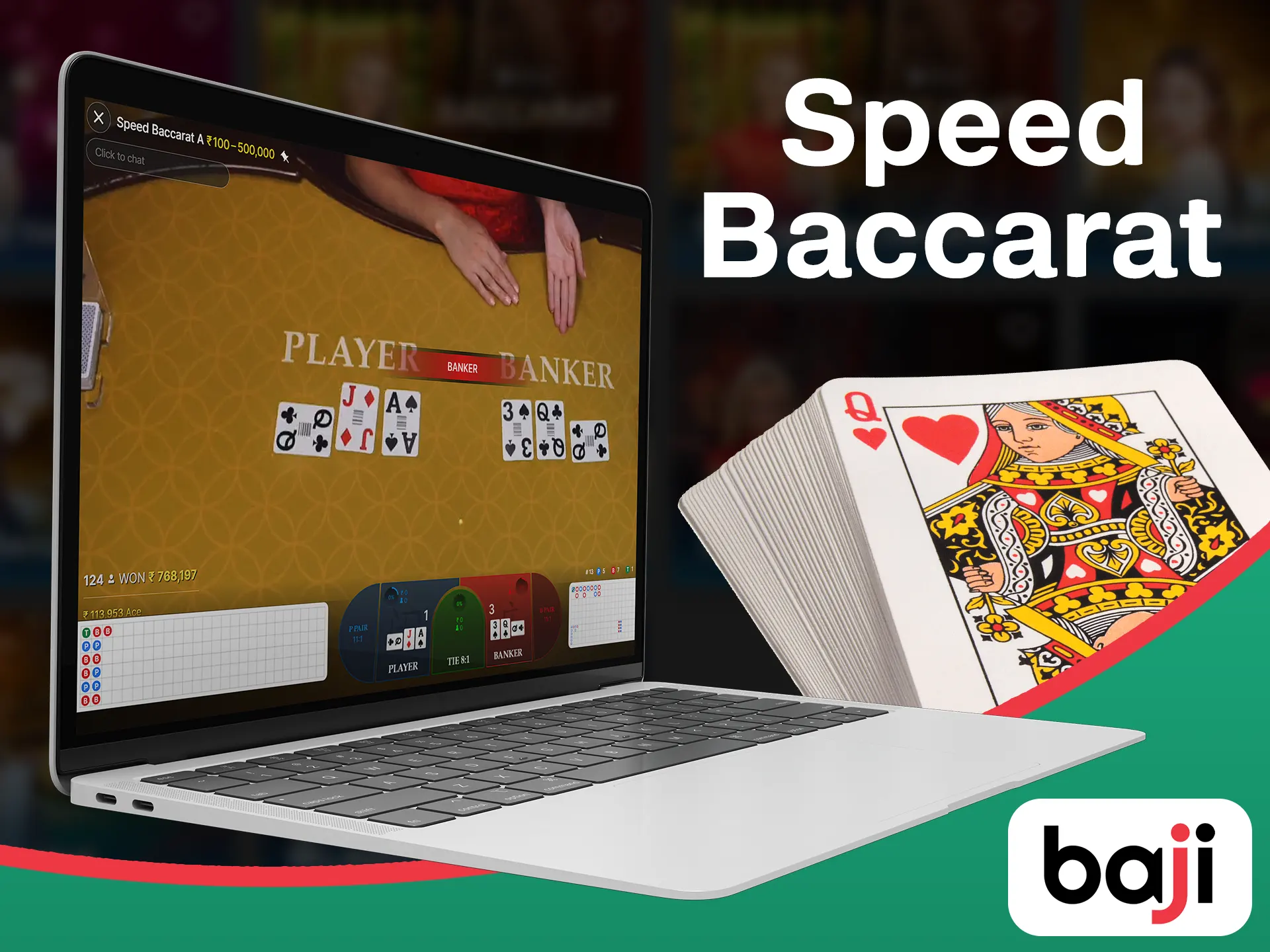 No Commission Baccarat
No Commission Baccarat is a variation of the classic baccarat game that does not have the standard 5% commission normally charged on winning "Banker" bets. In this variant, when a "Banker" with a total of 6 wins, the payout is 1:1, with no commission charged on the winnings. This rule change is designed to make the game more attractive to players by offering a simpler and potentially more favorable betting option, as it eliminates the commission fee and provides a direct payout. However, to compensate for this, some casinos may change other rules or payouts in order to maintain the establishment's advantage. Commission-free baccarat is a new approach to the traditional game while retaining its core principles.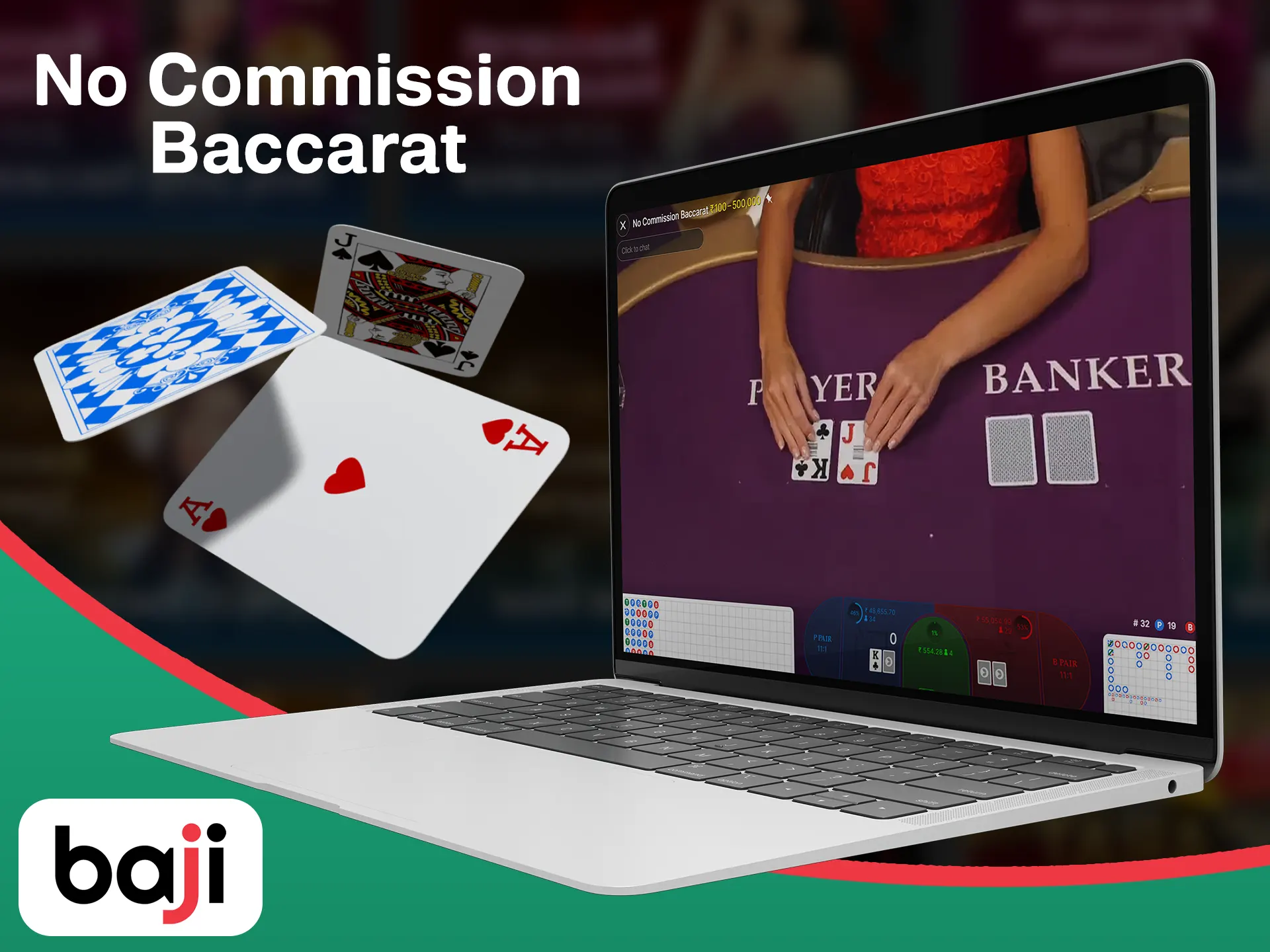 Play Baccarat at the Baji App
In addition to playing Baccarat on our official website, we also offer our users a Baji bet app download for Android OS. If you want to start playing with it, you need to first install the app using apk file (compressed code of the software) because the Baji app is not available in the Play Store due to Google's restrictions. If you don't know how to download apk and install the app, then do the following:
Use your Android device to open our official Baji India website.
Go to the bottom of the site and find the button to download the Android app – click on it.
You will be prompted to start downloading the apk file – agree to do so and wait for the procedure to complete.
Open the downloaded apk file and agree to start installing the Baji app.
If your smartphone asks for permission to install apps from unknown sources, then go to settings and do so.
Start unzipping the compressed code and wait for the app to install on your mobile device.
It is also important to know that you can use the mobile site if you don't have the option to download the app or don't want to do so. To access it, you need to visit the Baji India page – the page size will automatically adapt to your screen size.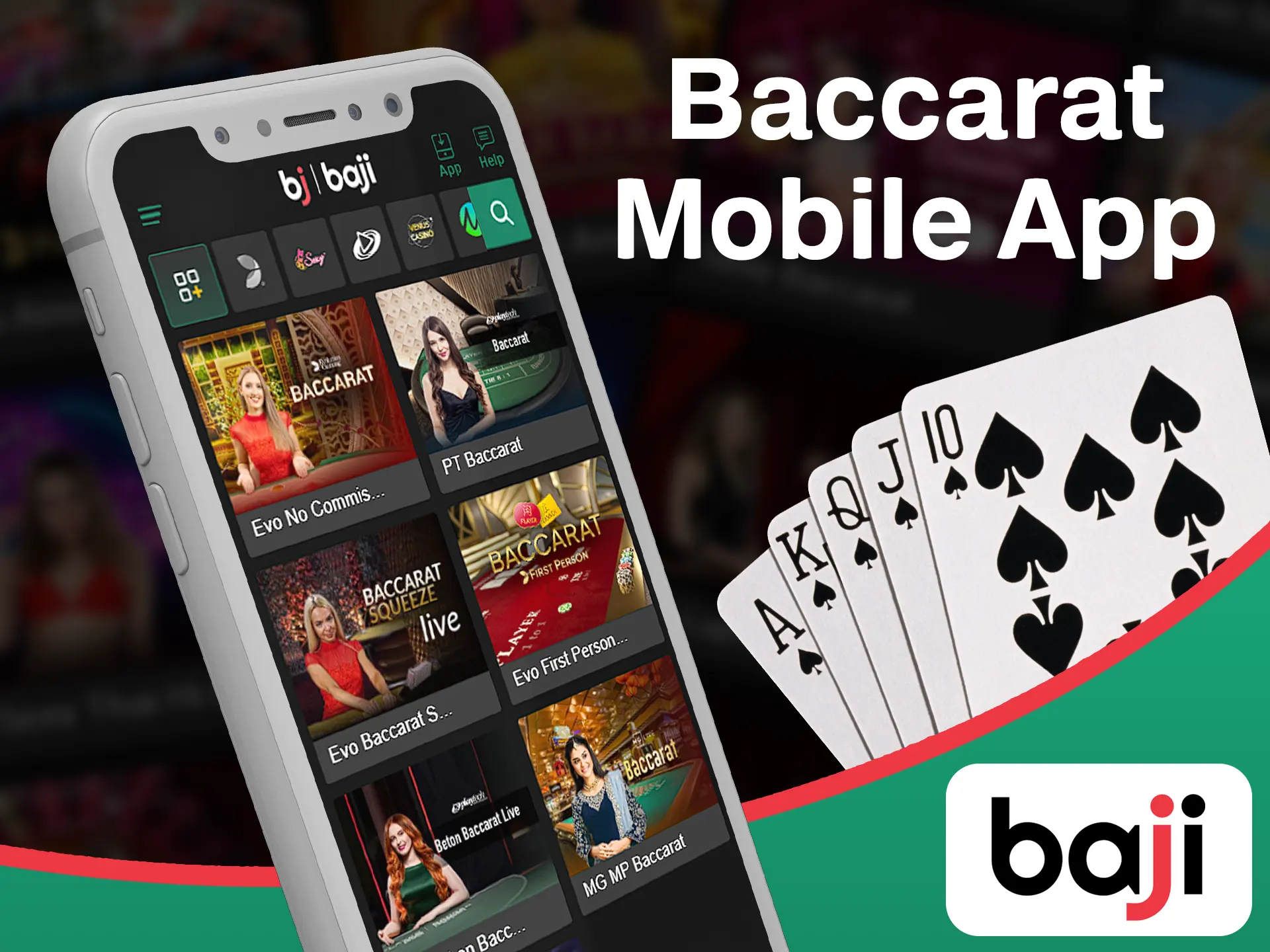 Baccarat Game Providers in the Baji Casino
We offer our customers many different Baccarat-related games. Both online Baccarat and live versions of the game can be found on our website and mobile app. All these games are provided for our users by various providers, the most famous of which are:
Jili;
KingMaker;
Sexy;
Evolution;
Venus;
Pragmatic Play;
Playtech and others.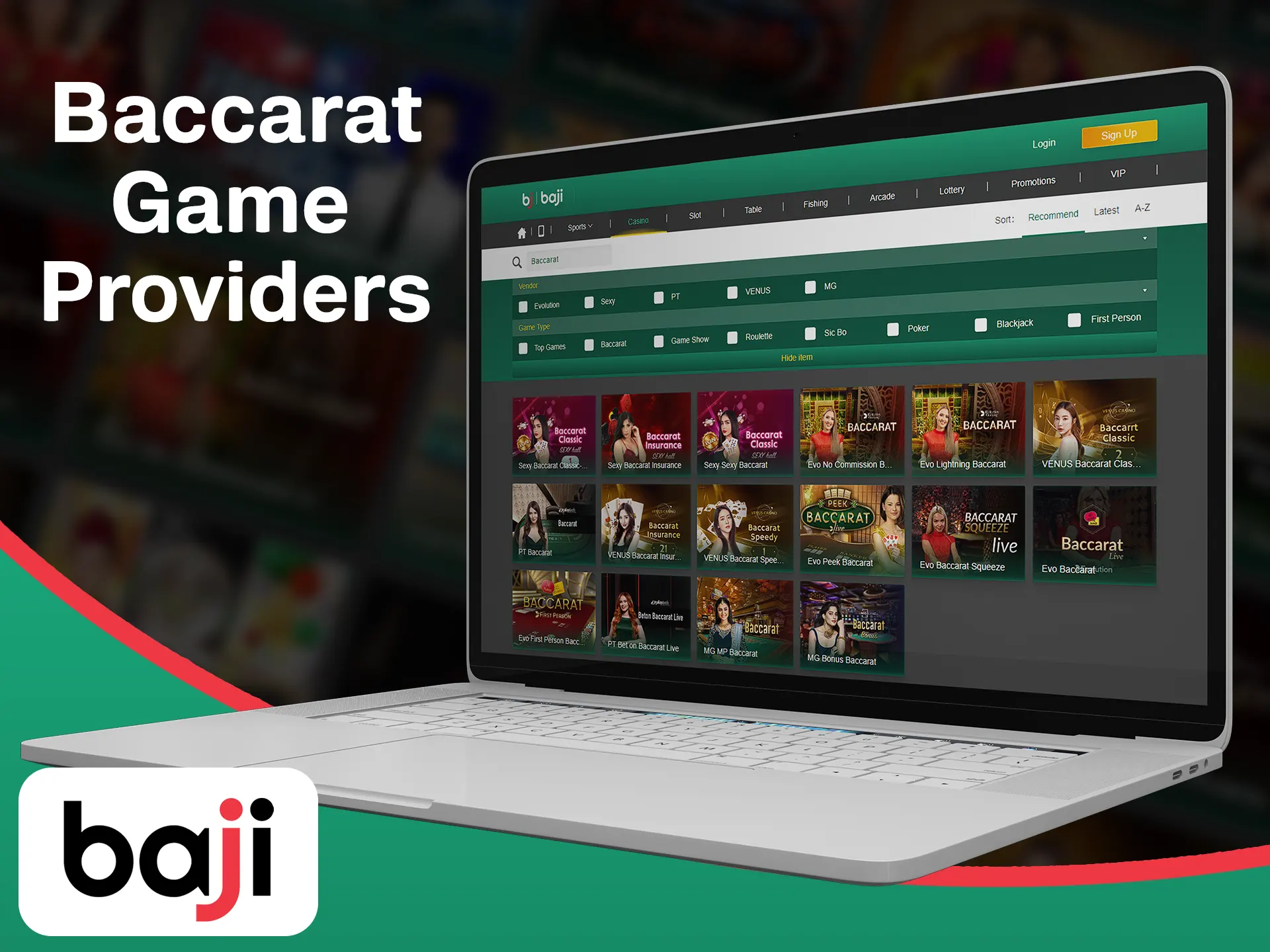 FAQ
Can I Play Live Baccarat at the Baji Casino?

Yes, we offer our customers different types of Baccarat, including live mode. These games are provided to our customers by the best and world-famous providers Evolution, Pragmatic Play, Venus, Playtech and others.
Can I Play Online Baccarat with Bonuses?

We offer our customers two welcome bonuses BDT 250 First Deposit Bonus and 25% Live Casino & Table Cashback. A new user can choose which one to use when making a deposit. There are also many other bonuses available that can be used to play Baccarat.
Is It Legal to Play Baccarat Online at the Baji Casino?

Yes, we are a legal casino platform that has a licence from the Curaçao E-Gaming Commission. This document gives Baji the right to provide its services in India and other countries via the Internet. As far as Indian law is concerned, the law here does not prohibit gambling on the Internet, but it is necessary to pay taxes on your winnings.
Updated: